Overview of the fight against "extremism" in Belarus for July-October 2020 (Issue #4). Repressive practices around electoral events intensify.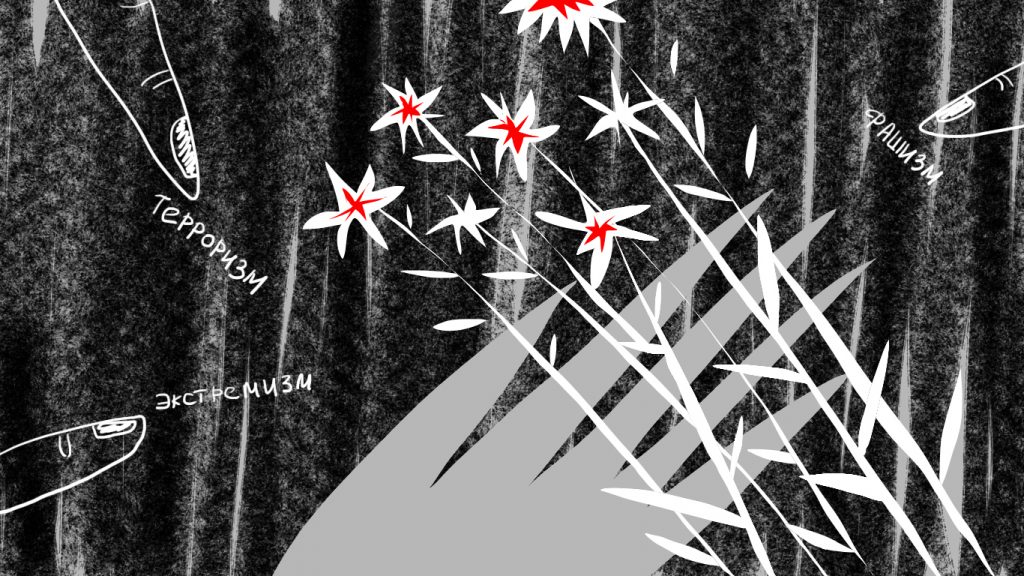 Since Human Constanta is a Belarusian human rights organization, the topic of non-discrimination falls within the scope of our work , which includes monitoring the countering of "extremism" in Belarus. Every three to four months we share an update on trends in the use of anti-extremist legislation in Belarus.
We approach this topic from the perspective of finding the optimal balance of the right to freedom of expression and the prohibition of discrimination.
You are reading the fourth overview for July, August, September, and October 2020. The first covers October-December 2019, the second January-March 2020, and the third April-June 2020.
For this overview, we use publicly available information in the media, visit the courts, and receive information from people who are being tried under "extremist" articles.
During this period, we observed an intensification in the use of anti-extremist legislation for prosecuting peaceful assemblies, participation in protests, and the expression of oppositional opinions, including in the framework of criminal prosecution. The General Directorate for Combating Organized Crime and Corruption (GUBOPiK) plays a decisive role in this by accusing peaceful demonstrators of "fascism". The State Security Committee has also begun to use the labels of "terrorist" in relation to members of the population taking part in protest actions, and for the first time in many years, a criminal case was opened for a "terrorist act". The biggest Telegram channel in Belarus is now included in the list of "extremist materials".
Statistical data for the first half of 2020
In July 2020, at our request, the Ministry of Internal Affairs provided statistical data, according to which, in the first half of 2020, the following crimes were recorded in accordance with the relevant anti-extremist legislation:
"Threat of committing an act of terrorism" (Article 290 of the Criminal Code) – 1 crime;
"Financing terrorist activities" (Article 290-1 of the Criminal Code) – 2 crimes;
"Assistance in terrorist activities" (Article 290-4 of the Criminal Code) – 1 crime;
"Creation of an organization to carry out terrorist activities or participation in such an organization" (Article 290-4 of the Criminal Code) – 1 crime;
Two people were accused of "Incitement of racial, national, religious or other social hostility or discord" (Article 130 of the Criminal Code).
For all these cases, either the court sessions were held behind closed doors, or there is no publicly available information on the proceedings.
In cases of administrative offenses, the statistics are close to last year's levels: for 6 months under Article 17.10 of the Code of Administrative Offenses ("Propaganda or public display, production, distribution of Nazi symbols or attributes") 45 administrative offenses were registered; under Article 17.11 of the Code of Administrative Offenses ("Distribution, production, storage, transportation of information products containing calls for extremist activities or promoting such activities") – 58 offenses.
Criminal prosecution under so-called "extremist articles" since July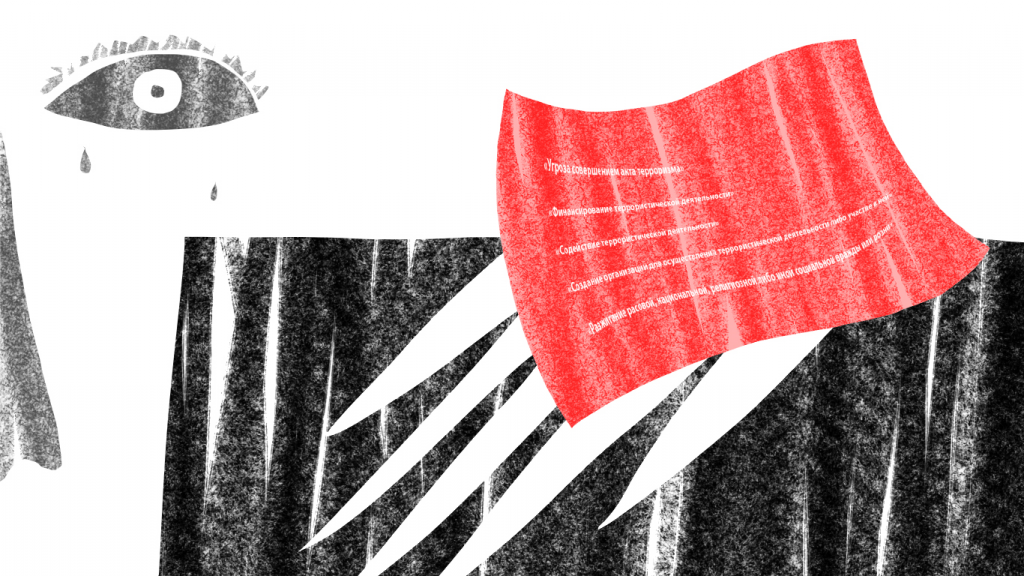 In total, since the beginning of the election campaign in 2020, more than 500 criminal cases have been initiated. The following cases were initiated under "extremist" articles:
"Mass riots" (Article 293 of the Criminal Code): as of November 10, 2020, 157 people are known to be accused under the abovementioned article for the events that took place after August 9, the majority of which have already been declared political prisoners. Among them are opposition politicians Sergei Tikhanovsky and Nikolai Statkevich, as well as many well-known bloggers and activists. Human rights activist Maria Rabkova was detained on September 17, 2020 under Part 3 of Article 293 for "facilitating mass riots". There are also known cases of people that were beaten or wounded as a result of the dispersal of peaceful actions who were then detained or prosecuted as defendants under this article. For example, one such case concerns an underage boy, Timur M., who was hospitalized and reported suffering beatings on August 12. There is also the case of Anastasia Dudina from Minsk, who was wounded by a grenade fragment on the night of August 10 and was prosecuted a month later;
"Calls to action aimed at threatening the national security of the Republic of Belarus" (Article 361 of the Criminal Code): the head of V. Babariko's headquarters, Maria Kolesnikova, her lawyer Ilya Salei, and lawyer Maxim Znak were detained under this article. Ilya Salei was released on October 16, but the charges against him were not dropped;
At the end of July, an article on the Investigation Committee's website announced that blogger Sergei Tikhanovsky had also been accused under Article 130 of the Criminal Code ("Incitement to racial, national, religious or other social hostility or hatred, rehabilitation of Nazism") "based on the facts of committing deliberate actions aimed at inciting other social hostility, calling for violent and aggressive actions in relation to law enforcement officers." At the beginning of September, the blogger Pavel Spirin was detained under the same article. On October 21, 2019 his film "Edge 2019" was included in the Republican list of extremist materials by the decision of the Central District of Minsk court, however only on September 4, 2020 was he detained within the framework of the criminal case and is now being held in a pre-trial detention center in Zhodino;
On October 31, we learned that four anarchists detained at the Ukrainian border are suspected of setting fire to the buildings and cars of governmental authorities. These actions were qualified under Part 3 of Article 289 of the Criminal Code as "an act of terrorism committed by an organized group" with the possible use of the death penalty, while for similar actions in other cities, the cases were coded for "gross misconduct" (for example, the case in Grodno).
In our opinion, all of these criminal cases are an example of the practice of using anti-extremist legislation in order to stamp out dissent with political motives of persecution. Additionally, we would like to repeat that according to international standards, law enforcement officers cannot be an "oppressed group" requiring additional protection within the framework of criminal prosecution.
Administrative infraction cases
Back in October 2019, a public activist from Slavgorod, Anzhelika Kalatazishvili, posted a link on her Odnoklassniki social network page to a film made by the blogger NEXTA called "Lukashenko. Criminal materials" criticizing the president. A month later, on November 21, 2019, the court of the Central District of Minsk ruled that this film was "extremist material." Since the link to the film was still present on the activist's social media page, on July 15, 2020, the Slavgorod District Court fined her 10 basic units for "distributing extremist materials" (equivalent to 270 Belarusian rubles or 90 euros).
Recently we wrote about the administrative infraction case against B. under Part 2 of Article 17.11 of the Code of administrative violations. He was charged with posting the videos "Combat 18 terror machine" and "Stormtroop 16" on his Vkontakte social network page back in 2015-2016, and was also shown in a photo wearing a T-shirt with the inscription "Combat 18", all of which were added to the Republican list of extremist materials back in March 2018. On July 24, 2020, the Minsk City Court canceled the previously imposed fine and ordered a retrial. But at the second trial on September 16, 2020, the Court again imposed on him a fine of the same amount (25 basic units), and on October 20, the Minsk City Court upheld the decree. During the court hearings, the recommendations of the Rabat Plan of Action on the prohibition of advocacy of national, racial, or religious hatred that constitutes incitement to discrimination, hostility, or violence were not taken into consideration.
Expansion of the list of extremist materials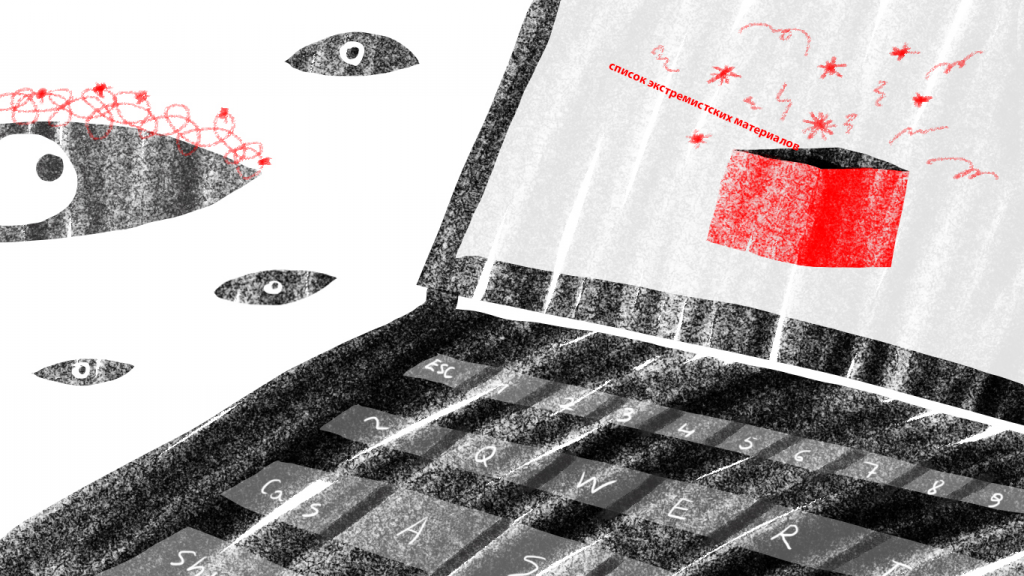 On October 20, 2020, Minsk's Central District Court issued a decision declaring the largest opposition Telegram channel, NEXTA-Live, and the NEXTA logo "extremist" materials. 32 Belarusian, foreign, and international organizations issued a statement condemning the decision and demanded that freedom of expression not be restricted. The decision was issued without public scrutiny, entered into force immediately, and there is no mechanism for appealing such decisions due to the fact that the court did not identify any "interested persons" for this process.
During these four months, the Republican list of extremist materials was supplemented by 7 more judicial decisions (4 were issued in Gomel, 2 in Vitebsk and 1 more in Minsk). In total, 50 items were declared "extremist materials" as a result of these rulings, including mainly images, video, and audio posted on the Vkontakte social network, as well as materials from a YouTube channel and accounts on social networks. Most of these materials are no longer available, but their titles clearly indicate nationalist, racist themes, anti-fascist content, and Russian rap insulting law enforcement agencies.
What else is new?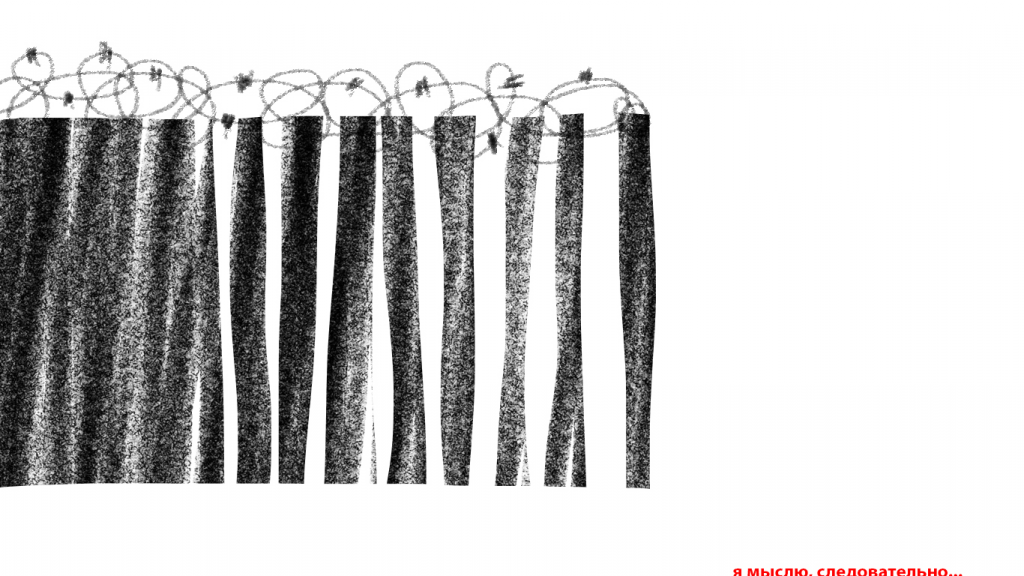 During this period, public threats from specialized "anti-extremist" groups took place against peaceful demonstrators: in particular, the head of the Main Department for Combating Organized Crime and Corruption publicly called participants of peaceful assemblies "fascists", threatened to use weapons, and the KGB referred to the demonstrations as "a terrorist act". All of these can be regarded as threats in connection with the realization of the right to peaceful assembly. There are also indications that in regional cities, protest participants are being summoned to "conversations", intimidated and issued warnings about "the unacceptability of extremist activities".
We've also noticed a tendency to restrict the freedom of association in the context of "anti-extremist" activities: on October 9, Yulia Mitskevich, Director of the local Center for Development of Effective Communication, was detained for participating in the protests. During the period of her 15-day arrest, she was visited by employees of the Main Department for Combating Organized Crime and Corruption who came in order to have a "preventive conversation". They spoke about the "extremist activity of the organization" and threatened criminal responsibility against members of the organization for said "extremism". As a result, on October 27, Yulia wrote on her Facebook page that "due to the threat of being charged with extremism, the Center for the Development of Effective Communication, of which I am the director, is ceasing all activity."

Illustrations: @krsvk_mlvn